Writing through games. ESL writing for homeschooling children
I don't know about you, but to me, writing in English started at school with never-ending dications of a word after another. Luckily, there are tons of much funnier ways to get your children to practise writing.  The game Name it from my ebook "Three ESL Games for Homeschooling Families" is an example of how you can gamify writing in your homeschool lesson with a creative twist.
But let's have a closer look at what writing means when we teach English to our children. Well, it depends on the level. (PLEASE NOTE: with children, I work on three different levels that go from pre-A1 to A2 and which I call Starting Bees pre-A1, Moving Bees A1 and Flying bees -A2. For more info on CEFR levels for children, you can read this blog)
For beginners (pre-A1), writing means spelling words correctly. In fact, in the starters Cambridge exams, children have to face spelling task, they have to spell words correctly, and short written answers are accepted.
In the Movers' test (A1) writing tasks, children have to write more complex sentences that show the child can use the grammar he/she has learnt (for example, relative clauses, sentences with comparative o superlative adjectives or with modals).
At the Flyers level (A2), children have to write a short story in which they have to show how well they can use simple conjunction like: and, but, so, then, after that, in the end, because, when and while. The use of past tenses is also welcome. 
With higher levels, they write letters, longer stories, articles and essays. I find letters particularly useful because they allow the child to write about familiar topics, answer simple questions and ask simple questions. Plus they can get to know new friends from other countries and culture. 
Today, I'd like to share a simple game called Hot, Warm and Cold that can be adapted to each level above. 
Starters Level (beginners). You can create your alphabet letters and hide them around your house or garden. Give them a certain amount of time to look for as many letters as possible and say "hot -warm- cold" according to how close the child is to the letter. If he/she is very close, say "hot". If he/she is getting closer, say "warm". If she/he is far from the cards, say "cold".  With the letters, they found they have another certain amount of time to write down words that contain those letters. The winner is the person who has written the most words. This game is particularly effective if you play in a specific semantic context (house vocabulary, body vocabulary, animals vocabulary …), and it's perfect for revising or getting ready for a spelling test. You can download the template for making your own alphabet letters here.
Moving Level's variation. Replace the letters of the alphabet with a grammar prompt. For example: write a modal on each different piece or a relative pronoun or comparative adjectives. Ask to write complete sentences. The winner is the person who has written the most accurate sentences. 
Flying Level's Variation. Replace the letters of the alphabet with parts of a story. For example," First, Jack went to the library, then he …." "in the end, they ate the cake" or "While she was throwing snowballs to her brother, she saw ….". Ask to write a short story (four or five sentences) which includes conjunctions (and, so, but, then, after that, because, when, while …) The winner is the person who writes the most interesting story (or the most accurate, but that is less fun!)

Now it is your turn! If your child has to revise vocabulary, practise writing or revise grammar, you can try this game and don't forget to let me know if you enjoyed it! Here you can download the template for the cards to hide. 

If you are looking for free ESL resources for your homeschooling, you can download my free ebook for some fun activities inspiration. You can then share your experience or look for support in my Facebook group, Busy Bees English. There, you could share your homeschooling experience related to English teaching to children with other families from all over Europe and find free monthly lessons and conversation classes.
If you want to give online courses a try, you could sign your child up for my free seven-week online course: Busy Bee English. 
If you want to get more tips to help your child learn English at home, you can subscribe to my newsletter. I will send you an email once a month (you can unsubscribe anytime) with suggestions about fun listening and speaking activities to enrich your homeschooling curriculum.
You'll also get my guide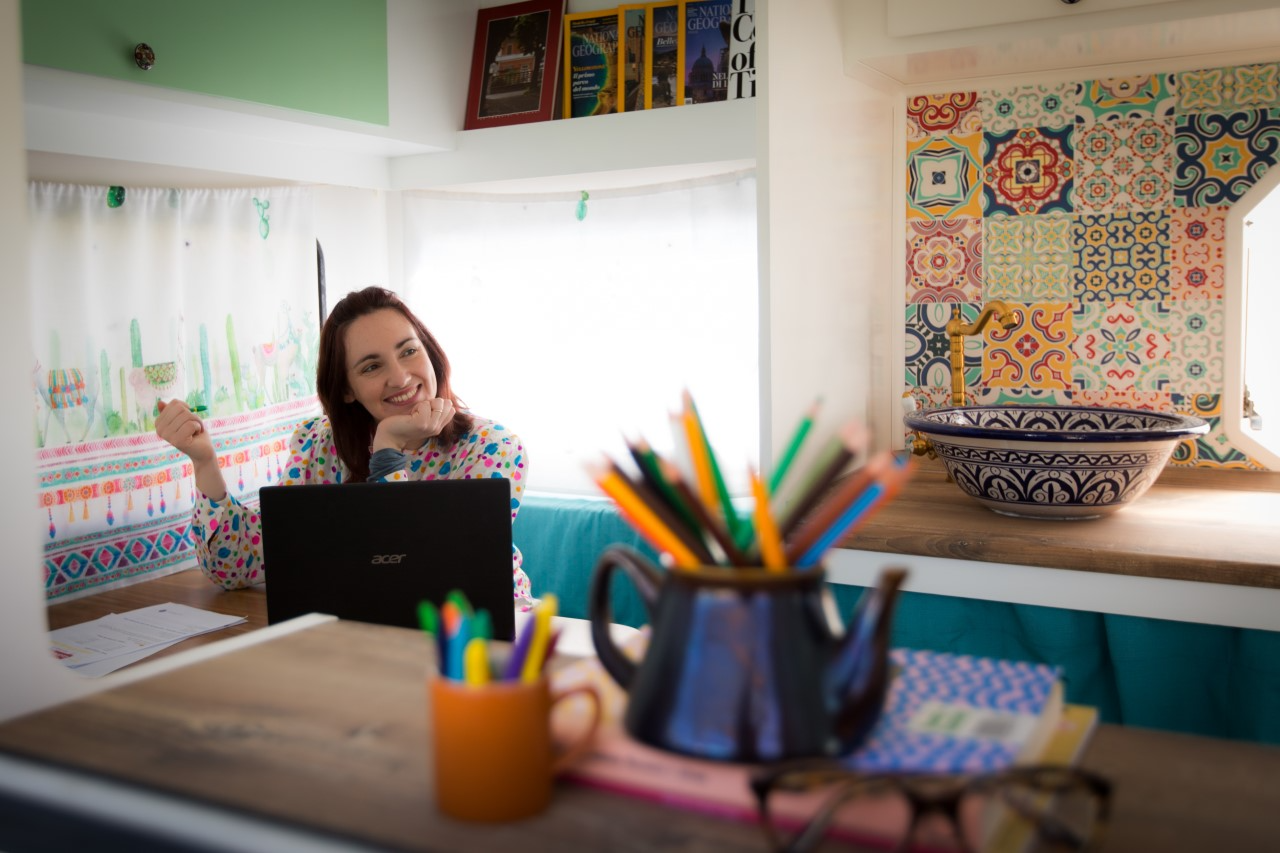 Noemi Bessone
I help homeschooling families find English a second language curriculum and resources for their children (8 to 12 y.o.)! My motto is: At Home Doesn't Mean Alone! In my international online community. You can find fun activities, inspiring lessons, conversation classes, games and higher-level courses. I'll be glad to have you and your children there!