Do you really need a native teacher? - guest post by Ronja Juergens
A friend asked me: "Do you think it's wise that your children are learning English with an Italian teacher instead of a native teacher - because of accent and such?"
And I had to take a moment to think about the question before answering.
When we signed up for Noemi's English courses, this question had not even entered my mind.
(By the way, you can find the course of the friend that I am talking about here: "The English Hive" by Noemi Bessone)
My criteria for signing up have been:
the course teacher speaks very good English
I like the content
and most importantly: My children, especially my 13-year-old son, really enjoy talking and learning with her
And while I was wondering why we are so obsessed with learning foreign languages only with native speakers - because it wasn't the first time I've heard this requirement expressed - more and more memories came to my mind ...
... for example...
... In 9th grade, I got back a French test with a grade "3" (that's a C in English-Schools). My only mistakes were wrongly placed "accents", those little lines on top of the letters. Everything else was correct, but for every wrong "accent" half a mistake was counted. That resulted in a "3". At that time, we had French exchange students in our class, and one of them, a girl, took a look at my test-sheet, talked really fast in French to her french colleagues and then said to me, that back home in France the teacher would mark wrong accents but not rate them as mistakes. Mh ...
... the next thing that came to my mind was, that after my "Abitur", graduation, I had an Irish colleague and chatted a lot with him in English. More than in all of the time at school to be honest.
While walking in Berlin with a friend, where I lived at the time, a tourist came up to us and asked for directions. I replied in English and after the "thank you" came the question, if I was Irish and where I came from. We had a few great minutes of conversation.
 With reference to "being able to teach a foreign language" – who does actually count as a "native speaker"?
Let's be honest: Scots speak a different English from Texans and Australians or New Zealanders - but they are ALL native speakers...
I talked about these thoughts with a friend who lives in Bavaria. At one point she started to laugh and said that her Bavarian Standard German was also very different from my Westphalian Standard German. Right.
And here in Denmark, my children learn the southern Danish dialect, which is "snakkt" (spoken) here.
So why do we get riled up, when something isn't pronounced perfectly and doesn't sound like my "mother tongue"?
A takeaway from my time in school was: "If you can't do it 110% correctly – Keep your mouth shut! " (Don't get me wrong, I'm not saying, this was taught or said. Just, that my inner schoolchild remembers it that way.)
Result:
A huge fear of making mistakes and a fear that someone might notice that German is my mother tongue and not the one I am using at that moment.
This is somewhat awkward when it prevents you from just chatting in a foreign language and trusting the person you are talking to, to being able to understand or ask questions.
And actually, the point of learning to speak a foreign language is communication ...?
What's more...My REAL life experience with accents is that they lead to conversations. Usually very nice ones:
Like"Oh where did you learn the language?"
and never to "Well, you should REALLY have learned with a native speaker!" (That would probably end any conversation anyway: D).
Today I believe and remind myself, that the purpose of learning foreign languages ​​is "speaking, sharing". And I particularly enjoy the local diversity!
That's why I know that "mis" means something like "puss, kitten" here in southern Denmark - something google couldn't translate for me.
And that's why my son is looking forward to the next online English lesson with Noemi, who has a very faint, lovely, Italian accent.
Love.
Ronja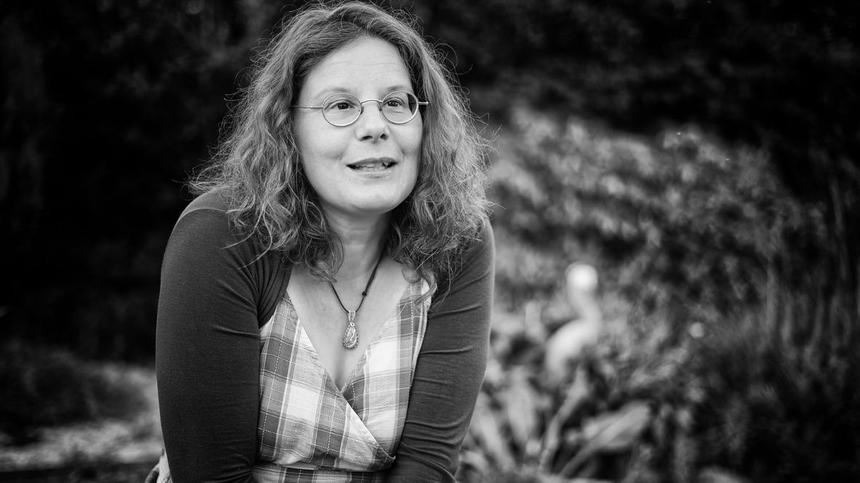 Ronja Jürgens is a German, living in Denmark after travelling through Europe in a Campervan with her 4 home-educated children and her husband. She writes a german blog and is the author of the Räuberkinder Planner (available in German and English). You can have a look at her freebies here. 
And you can sign up for her german Newsletter, here.
https://www.raeuberkinder.net/de/Start
Ronja and I also had a nice talk about 3 tips for learning English at home, what to do when you feel your English is not good enough and about my English Hive 
About teacher Noemi: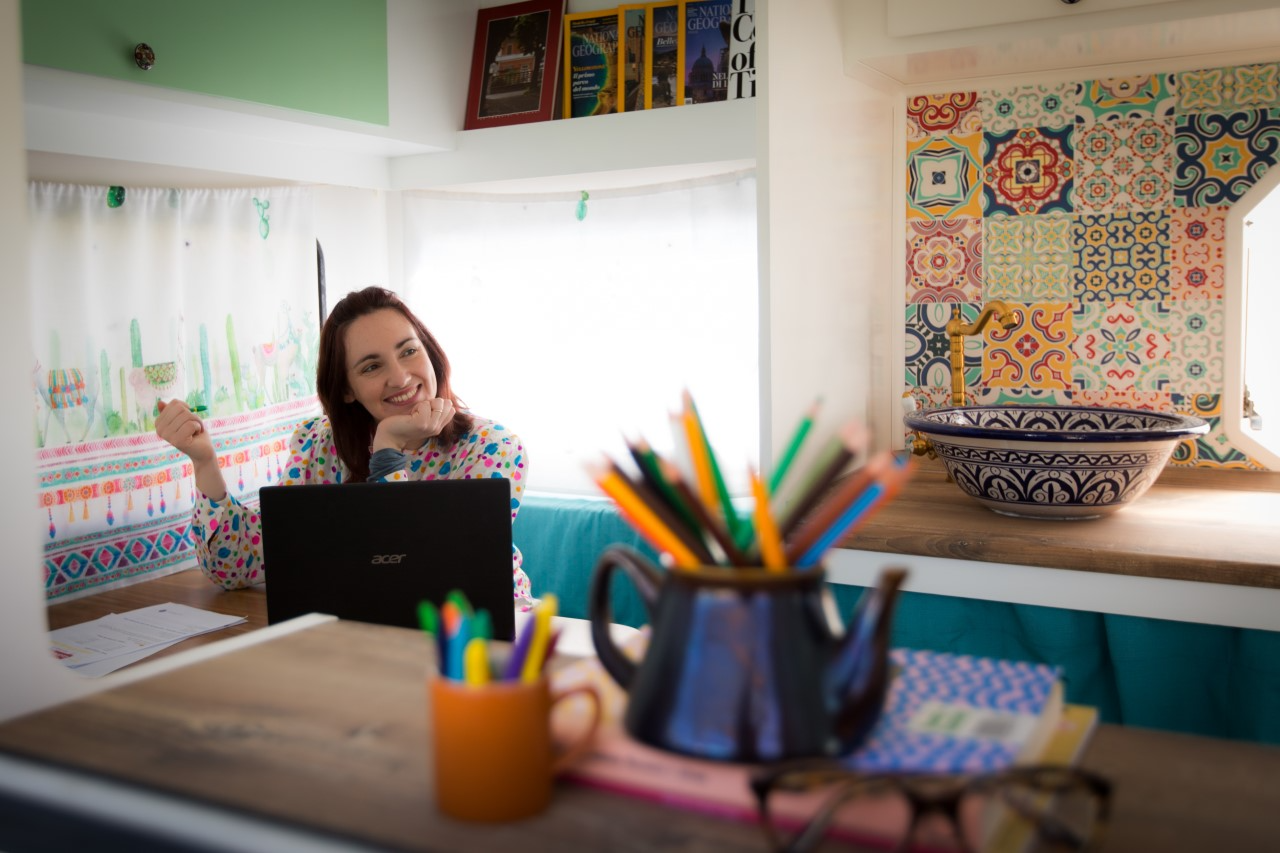 Noemi Bessone
I help homeschooling families find English a second language curriculum and resources for their children (8 to 12 y.o.)! My motto is: At Home Doesn't Mean Alone! In my international online community. You can find fun activities, inspiring lessons, conversation classes, games and higher-level courses. I'll be glad to have you and your children there! 
You'll also get my guide