Who's afraid of Cambridge English Young Learners exams?
Raise your hand if a cold shiver runs down your spine when you hear about children taking exams.
You're not alone, I'm specialised in teaching young learners, but above all, I'm a parent, just like you! I don't want my children to be traumatised, stressed or assessed. I know that every child has their own pace when it comes to learning, and at first glance, standardised tests don't appear to fit into this assumption. But… I've spent the last 8 years preparing children between 8 and 10 years old for the Cambridge Young Learners exams and the last two years examining them, so I'd like to explain why there is no need to be afraid of them.
There is no obligation to take the exam (you can enrol in a course and decide later on whether to take it or not, it's up to you and your child, considering the individual needs and feelings about the experience). The Cambridge Program for Young Learners is AMAZING! Children who start learning English when they're 8 years old are on their way to speaking, writing and reading at the Elementary level (Europe CEFR A2) by 10.
There is no pass or fail. There are no marks. The result is given in symbols that indicate the level your child has reached in each skill. It is up to the teacher to decide whether the child is ready for the next level or not. "Why assess if there is no pass or fail?" you may ask yourself… children, in particular, shouldn't just be motivated by the exam itself; putting too much emphasis on it as we approach the end of the course could have a negative effect. Motivation in children must be found in fun, socialisation and curiosity. (I've talked about motivation here and here.) It should be suggested that the children sit the exam a couple of months before the end of the course and be presented in a positive way. Explain that the exam is designed to see how well the children are progressing, what they've learned and what they need to revise. Saying: "Would you like to take a test and see how far you've come?" is different from saying: "I want to test your English and see how many mistakes you make!". In this way, everyone passes the exam because, in the end, they've all learned something despite having made mistakes or overcome difficulties. Taking an exam in this way can only boost self-confidence and teach the child to overcome their fears.
It is child friendly. The topics are suitable for children, their attention span is respected, it's not a long exam, and the Speaking test examiners are trained to be particularly sensitive to the children's needs. (Believe me, I am an examiner, and during the training session, not everyone was able to handle children…and not everyone passed…).
As you can see, a positive attitude is the key. There is no need to be afraid of Cambridge Young Learners Exams if the teacher and school you choose have this positive approach. If you want to know everything about Cambridge English Young Learners certifications, have a look at my 
EASY GUIDE TO YOUNG LEARNERS CERTIFICATIONS
You'll love it! And you'll find it very useful even if you want to have an idea of the skills I teach in my courses.
If you want to get more tips to help your child learn English at home, you can subscribe to my newsletter. I will send you an email once a month (you can unsubscribe anytime) with suggestions about fun listening and speaking activities to enrich your homeschooling curriculum.  
You'll also get my guide.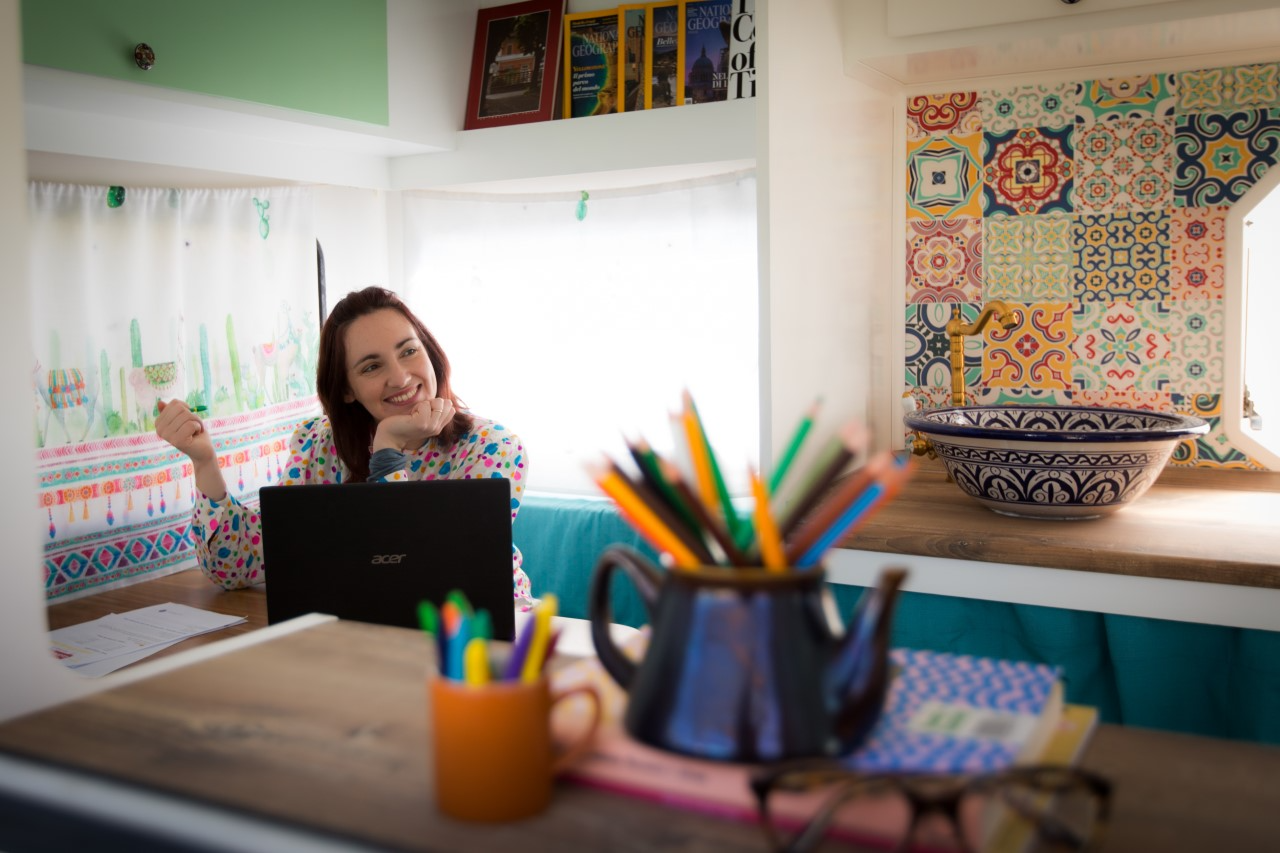 Noemi Bessone
I help homeschooling families find English as a second language curriculum and resources for their children (8 to 12 y.o.)! My motto is: At Home Doesn't Mean Alone! In my international online community. You can find fun activities, inspiring lessons, conversation classes, games and higher-level courses. I'll be glad to have you and your children there!