How to help your child learn English Online
In online learning, parents are the key to learners' success. A good teacher knows that parents' expectations are important to deliver an effective course. It's usually the teacher's job to support children's learning. With online courses, parents take over and have to be aware of their new role of providing supervision, motivation, feedback and help without being distracting or too intrusive.  It may seem quite challenging, but it is perfectly manageable once you have been let into the following six secrets:
Keep the channel of parent-teacher communication open: make sure you can get in touch with the teacher. A good online course usually has a support Facebook Group where you can share your needs, doubts and questions with other parents and the teacher. A dedicated email address can also be useful if you want to keep things private. Don't be afraid of asking for help and keeping in touch to provide feedback on which activities are or are not working with your child. A good teacher will be happy to help you!
Observe the difficulties your child is experiencing and communicate them to the teacher.
Ask about what and why. Then, ask the teacher to send you a regular email with expectations for the following week. In this way, you can detect any difficulties in time and communicate them to the teacher who will help you overcome them. A weekly or monthly parents-teacher meeting is also a good idea.
Give positive feedback to your child. Make corrections a moment of growth rather than humiliation. The focus should be on what is being done correctly. When our children are learning, they don't need us to correct them every time they spell something wrong continually, mispronounce a word or that they have to remember every single word from their textbook word bank. Instead, they need to be told how well they are getting their message across, despite making the odd mistake. If you want your children to love English online learning, when you see them making some mistakes, correct them by repeating the correct language and inviting them to repeat after you, then emphasise the tasks they have done well.
Stay in the vicinity of your children during the live lessons or tell them to call you if they need help. If they want you there for moral support, be a discreet presence (don't translate if you see that they don't understand, but tell them to ask the teacher to repeat the word, encouraging them to listen to the teacher and not to be afraid of asking for help…). You're there to support them as they enter the virtual classroom. After a few lessons, your child will be independent and have a higher self-confidence level (which is essential to language learning!)
Set a routine and respect your child's attention span. In terms of flexibility, an online course is perfect. If you want your children to love their course, decide together which is the best time to watch the recorded lesson or, if it's a "Live only" course, for studying and doing the proposed activities. Having a routine is essential. It helps the children to focus, and it allows them to build around their attention span.
Now you know the secrets of being a perfect parent of an online student.
Do you think you could manage this role? I think you can! It isn't that difficult. You have to know what to do and what to expect from the course. Observe, communicate, be informed, stay close to your child, and online courses will be a piece of cake!
If you want to give online courses a try, you could sign your child up for my free seven-week online course: Busy Bee English. 
If you want to get more tips to help your child learn English at home, you can subscribe to my newsletter. I will send you an email once a month (you can unsubscribe anytime) with suggestions about fun listening and speaking activities to enrich your homeschooling curriculum.  
You'll also get my guide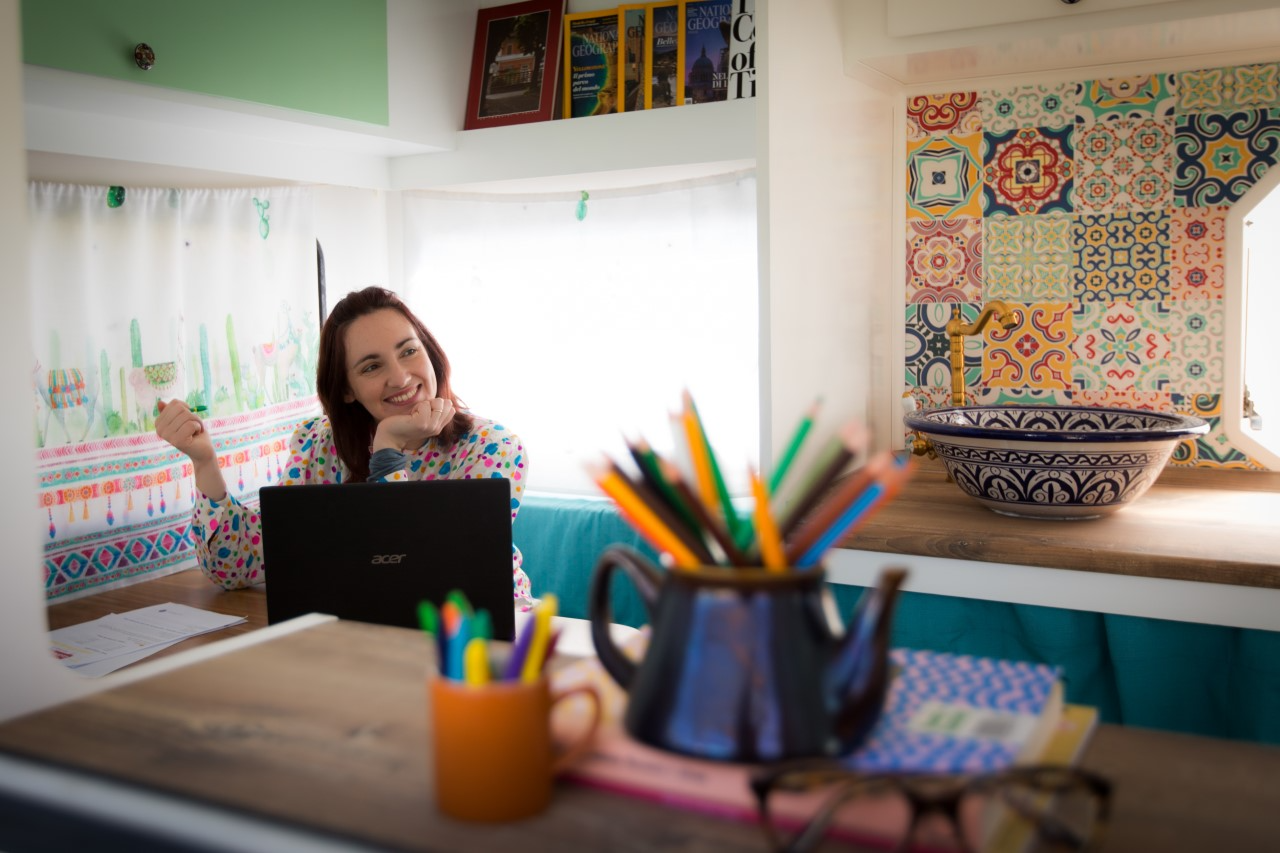 Noemi Bessone
I help homeschooling families find English a second language curriculum and resources for their children (8 to 12 y.o.)! My motto is: At Home Doesn't Mean Alone! In my international online community. You can find fun activities, inspiring lessons, conversation classes, games and higher-level courses. I'll be glad to have you and your children there!